But the fruit of the spirit is love, joy, peace, longsuffering, kindness, goodness and faithfulness, gentleness, self-control. Against such there is no law.

—Galatians 5:22-23
Glorify the Lord Chapel is the expression of my love to God. A couple of years ago, I started collecting items for a religous grotto for devotional purposes. As I continued to collect items, I felt the desire to convert my house into a chapel.
I am heavily influenced by the Catholic Faith. I attend mass every Sunday. As you know, Catholics do not allow women to be priests. I felt the restraints of the Catholic Faith holding me back from what is in my heart. I wanted to be a priest.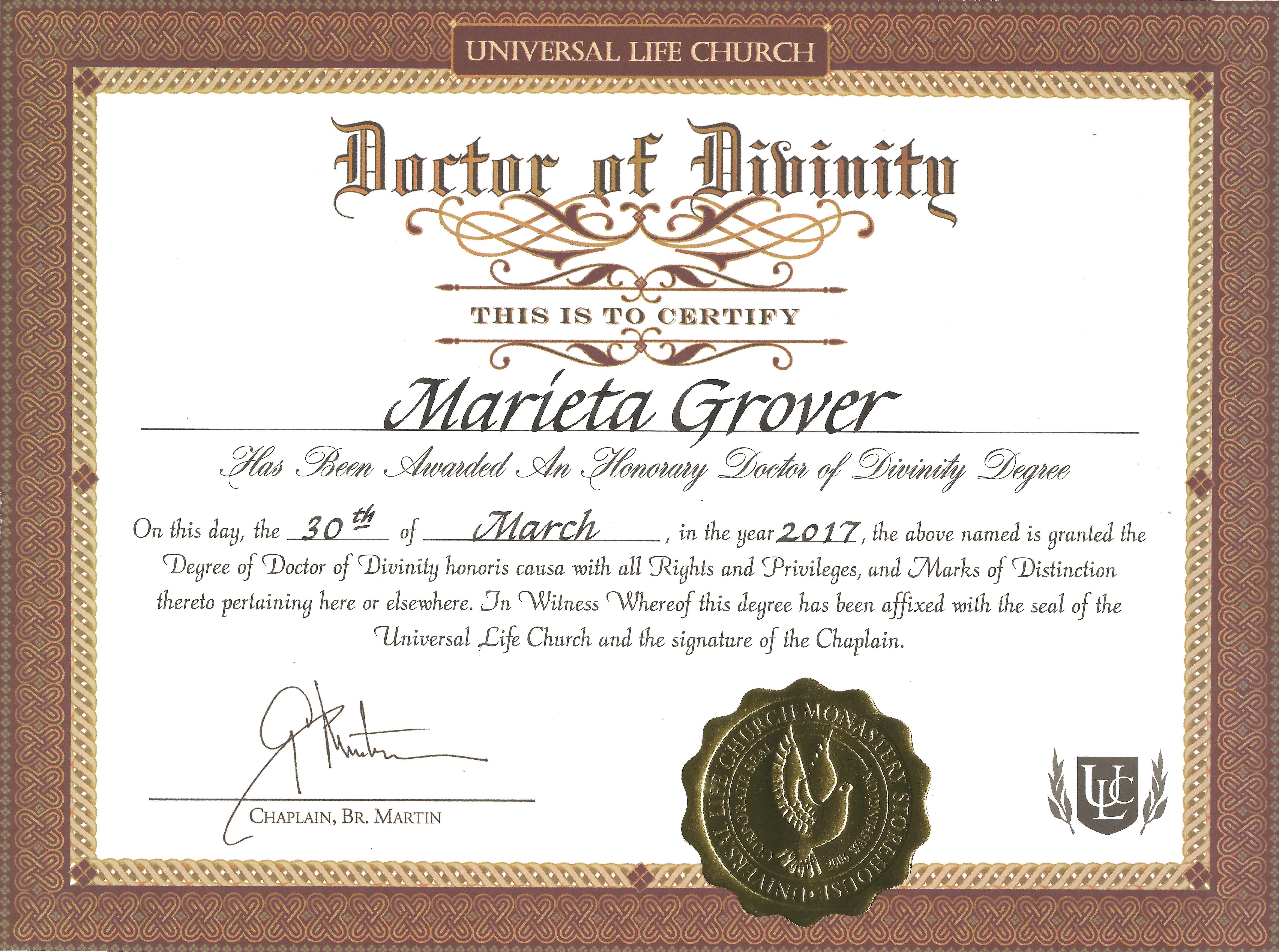 I received a Doctor of Divinity from the Universal Life Church on March 30, 2017. This allows me to officiate weddings in Washington State. This was not enough for me, so I am now attending the Covenant Bible Seminary and working on my Associate of Theology Degree.
Glorify the Lord Chapel is currently providing pre-marriage spiritual counseling and wedding ceremonies.